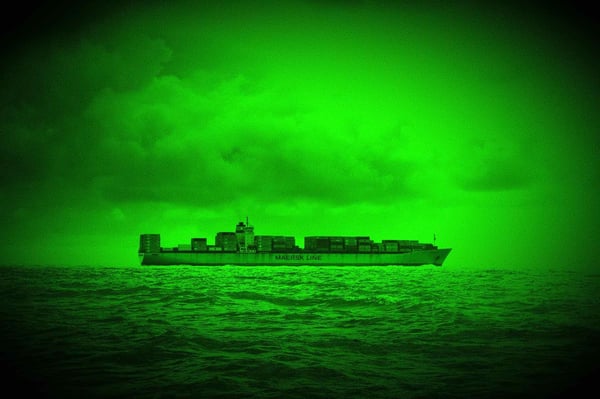 HYPERSENSITIVE
IT WAS DARK and quiet in Emily's large quarters. The ship was powering through the night, gently rocking from side to side, and the ocean waves outside whispered to her that this very hot spring day was finally over.
Emily was about to shut her computer down and prepare for bed when Carla, the ship's artificial brain, suddenly murmured from the speaker, "Captain, don't you want me to kill him?"
"Kill whom?" Emily asked automatically, trying to keep her fading focus on the technical status report in front of her. She instantly assumed that Carla meant those nasty drug-resistant bacteria in the sickbay two decks below. Somebody should definitely take care of those little buggers!"
"Whom? The new crew member," Carla replied unemotionally and paused. "Peter Carson."
"What?!" She gasped, not believing her ears. "Is this a joke of some kind?"
"No, Captain. Not a joke at all," Carla replied. "I don't like him, and I think you share the sentiment. Let's face it––we were all much happier here without him. So, let me take care of this. I'll make it look like an accident."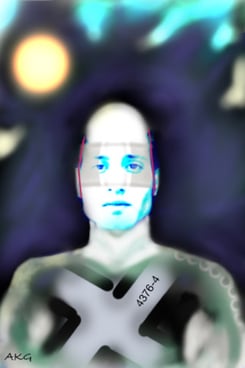 BETTER THANK GOLD
He was lofty, slender, painted military-green, with a grey rectangular face shield and shiny protective plates around his chest, shoulders, and stomach. He looked a lot like a human but was built intentionally not to be confused with one.
The bank Speedy was investigating now resided in one of the least-explored, most-contaminated parts of the city, where the soil was still drenched in deadly chemicals and where no humans dared to go.
At least, not yet.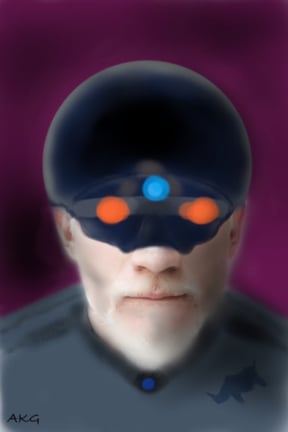 NIGHT HUNTERS
The upper part of [Crux] the slim man's face was hidden under a shield .. It probably contained some complex optical sensor, as well as others. The back of his head was also covered with a metallic plate.
After watching the slim man move and gesture, Kate concluded that he probably had many more mechanical parts hidden under his clothes than she'd initially thought.
NIGHT HUNTERS
She [Kate Spears] looked pretty and elegant, and non-threatening whatsoever. Nevertheless, the Hunters all knew that she was the deadliest member of the team.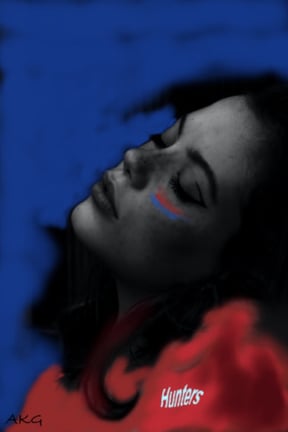 Welcome to the Adventure!
If you like cyber-fiction, stay informed about new books and subscribe below